The EAA grounds in Oshkosh proved to be the perfect location for the Bauknecht family's session on Saturday. Lots of wonderful moments captured and, of course, many of the 'in-between poses' photos are usually some of the best.

Before we had the kids all settled for a photo, the little ones and their great-granny were making jokes and being goofy. So grateful that I am the one that gets to capture these moments for families. I'm also grateful when a family requests to close out the session with a funny face picture.

​Here are just a few of many from their session- Enjoy!
Powered by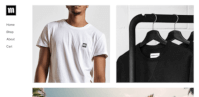 Create your own unique website with customizable templates.